Road trip to Utah (we almost died).
I know I haven't been posting so often these last couple of weeks. Gavin and I were incredibly sick, and then went on a road trip with our family. Gavin and I needed this trip so much! We have different schedules at work, so we don't get to spend a full day together that often unless we're sick. Although it was nice, it came to a point when we were tired of being sick and couldn't wait for a little getaway!
We had a lot of fun, and it was all because of my incredible sister and brother in law (if you're reading this, thank you again). I also wanted to give you some tips of places you can go to if you ever visit Utah. I usually go on conference weekend, so I haven't had time to explore Utah before, but it was worth it. Utah is absolutely beautiful, and if you're thinking about going on an adventure this summer, look no further. I promise you won't be disappointed.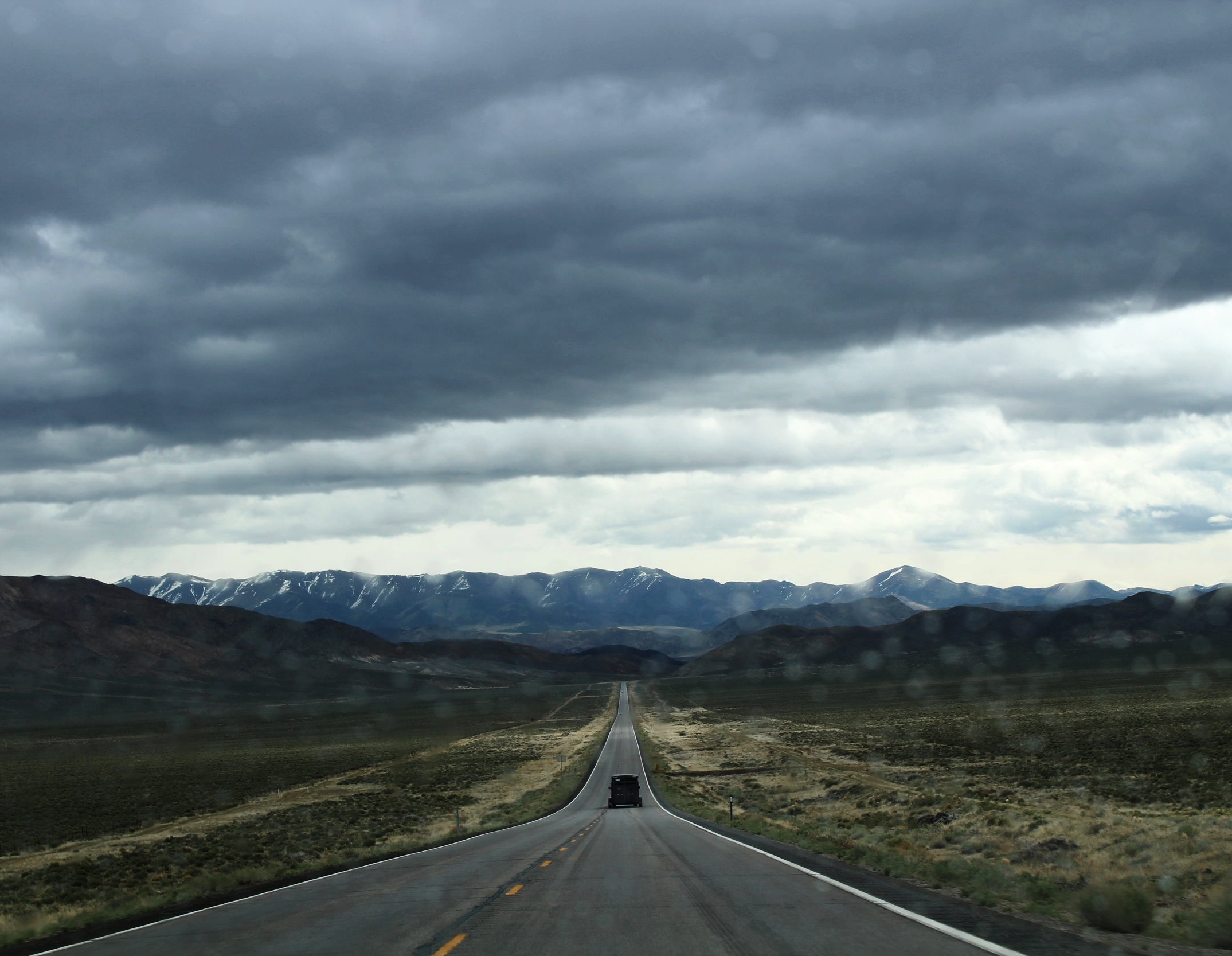 1. The loneliest road in the world.
I had to start with this one. We had to go to Southern Utah, so this was the fastest road. We were in awe as we drove to Cedar City. The road to Salt Lake (the 80) is flat and boring, but the 50 is amazing. We had so much fun looking at the beautiful landscapes this road offered us. We made like 6 stops so we could take pictures and read some history of the places we got to. We discovered little towns that looked pretty old, but beautiful at the same time. I'm grateful we took that road because even though I was not feeling good (stomach issues), I had the time of my life seeing Gavin so happy because we finally discovered a fun way to get to Utah.
2. Kolob Canyons at Zion National Park
This was our first stop. Because the place was full, we didn't have a spot to park our car, so we had to drive around the park. Although it was nice because I didn't want to walk so much anyways (I was recovering from a cold and also from stomach issues), I would recommend you to go really early in the morning if you would like to go on a hike. You can even camp there!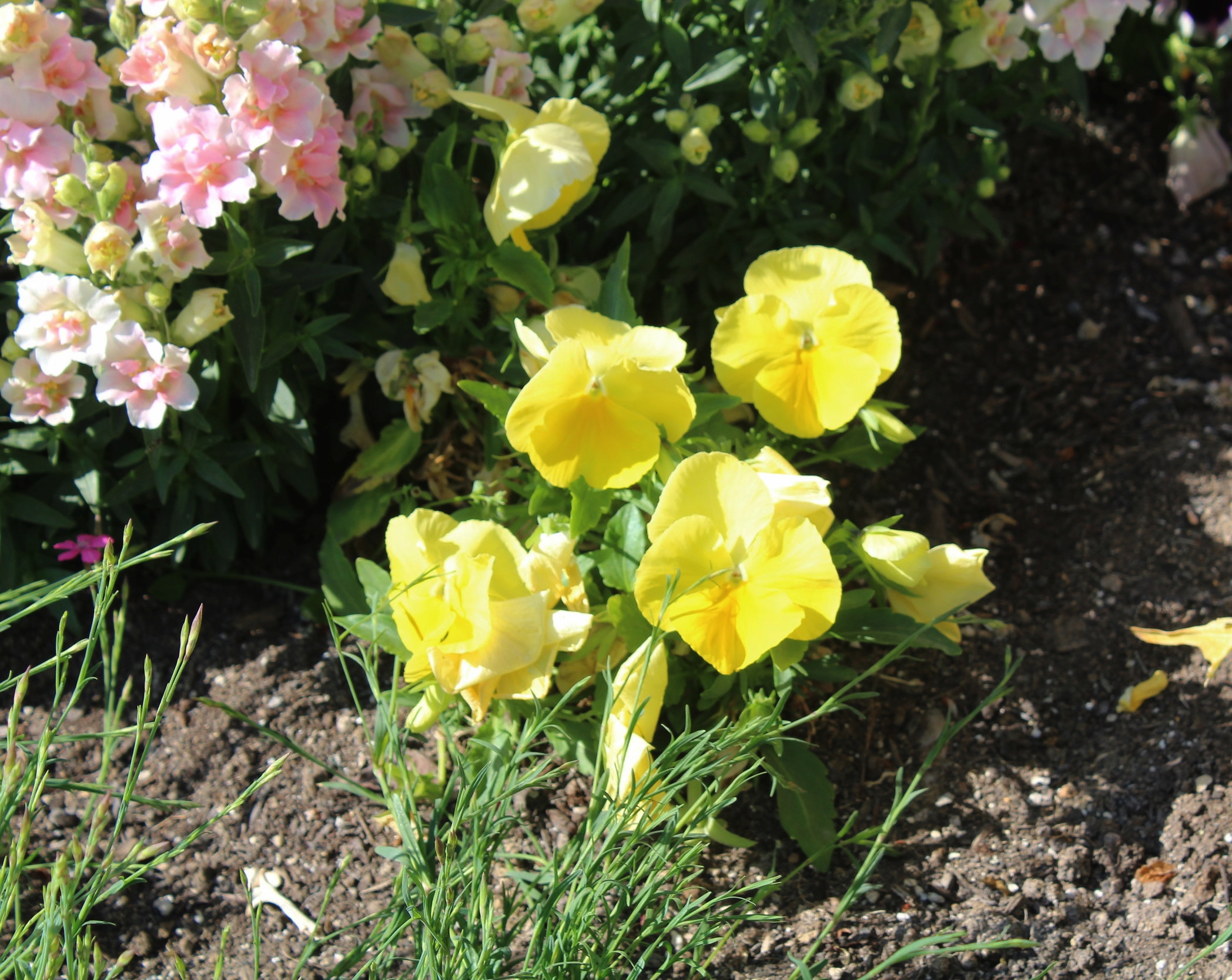 3. LDS Temples
Even if you're not a Mormon, you have to accept that Mormon Temples are ridiculously gorgeous. I believe there are 11 temples in Utah, so you have many temples to choose from. Compared to other churches, non-Mormons can't go inside these temples because it's believed to be the most sacred place on Earth for LDS members, but even being outside is special. There's usually a visitor center where you can learn some history about the temple you're visiting, and the flowers around the temple are beautiful as well.
This time we went to the St. George Temple, the second oldest Mormon temple, and it left me speechless. Even though my family didn't go inside, we had fun sitting outside and admiring this temple's beauty.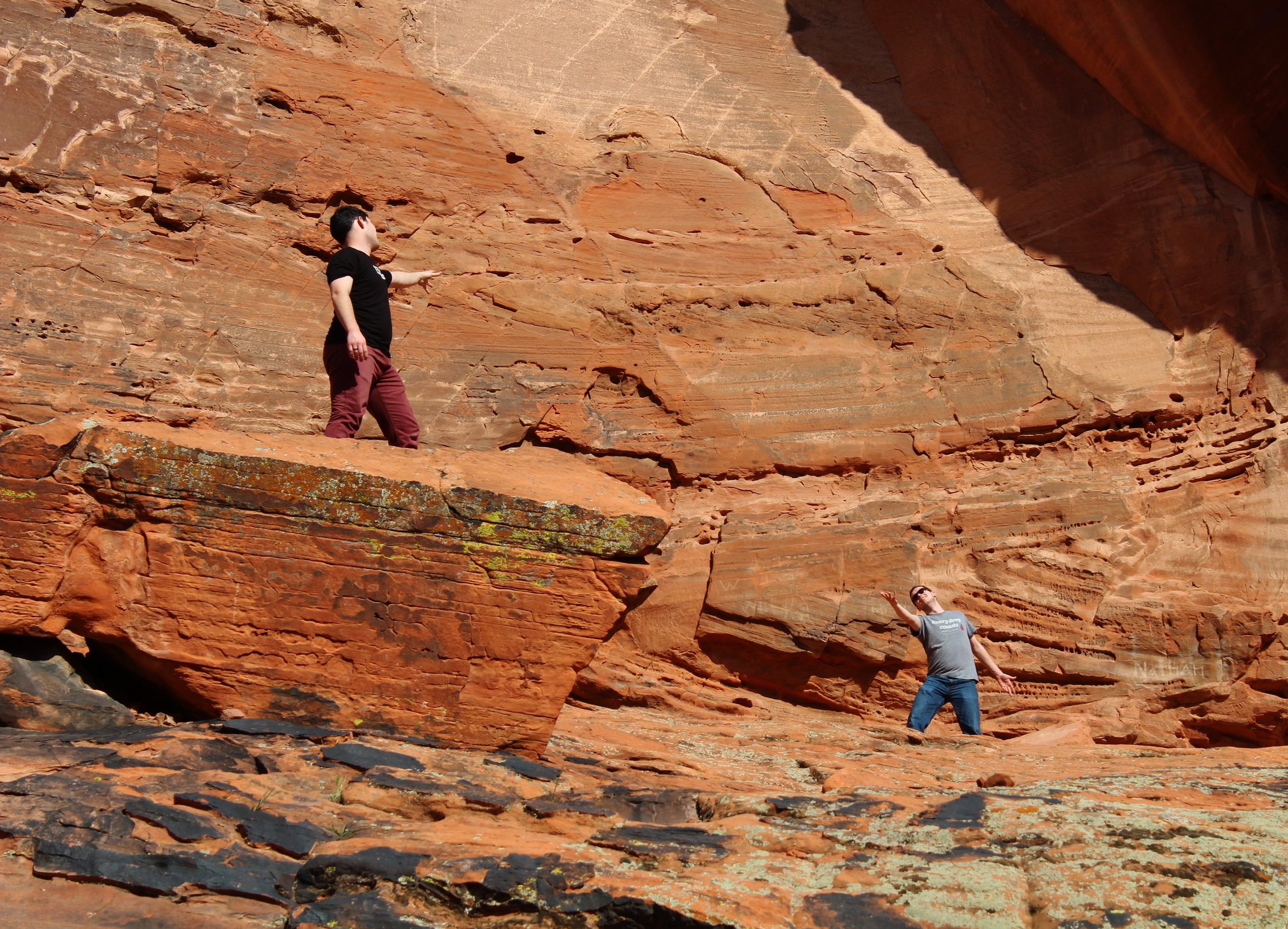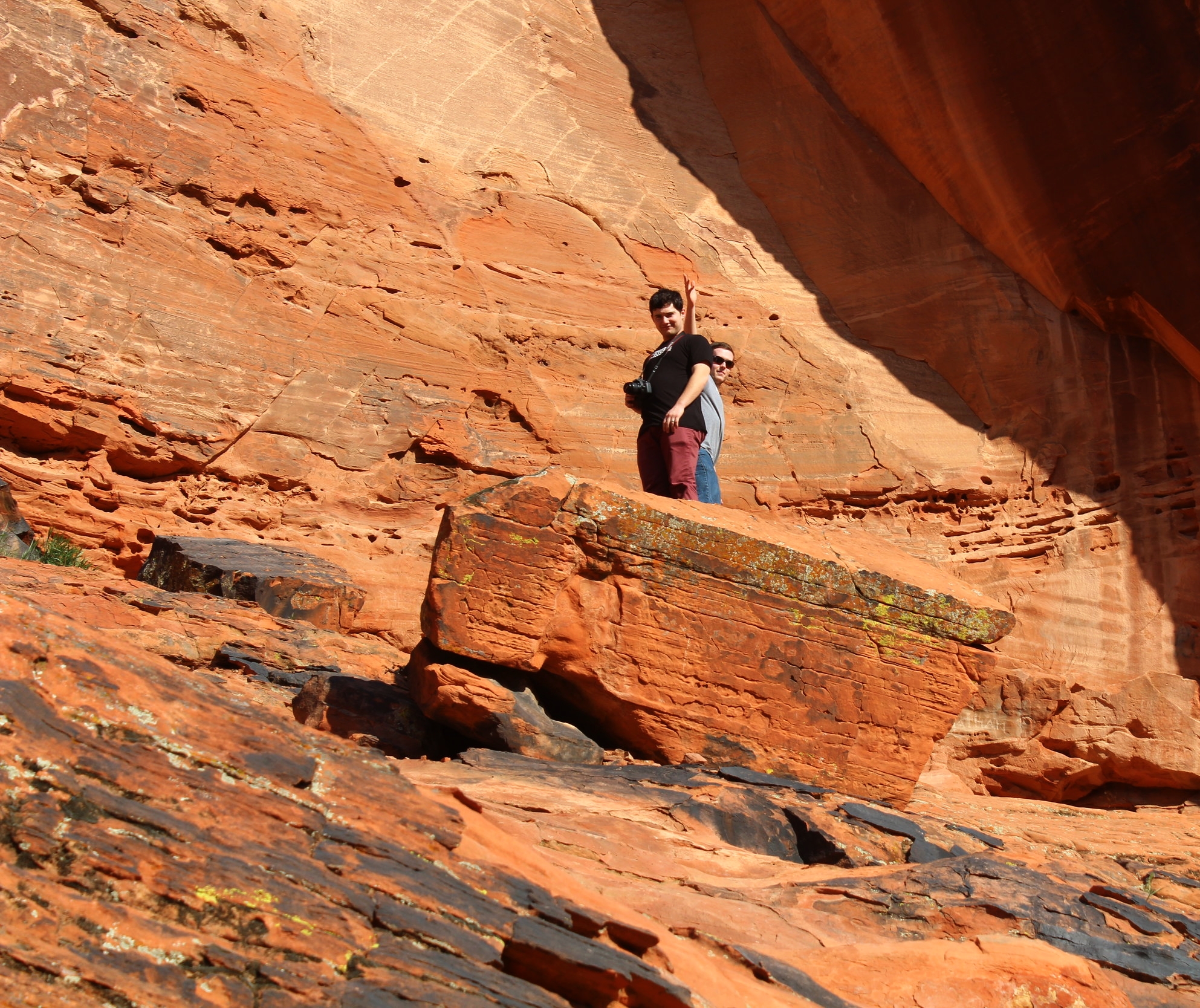 4.- Snow Canyon.
This place is so beautiful, although I would recommend a good pair of boots for this hike. I didn't have the right shoes, so I couldn't climb. I was too scared about falling down and dying. What's special about this canyon is that, as you can see in the first picture, there are signatures of some Mormon Pioneers!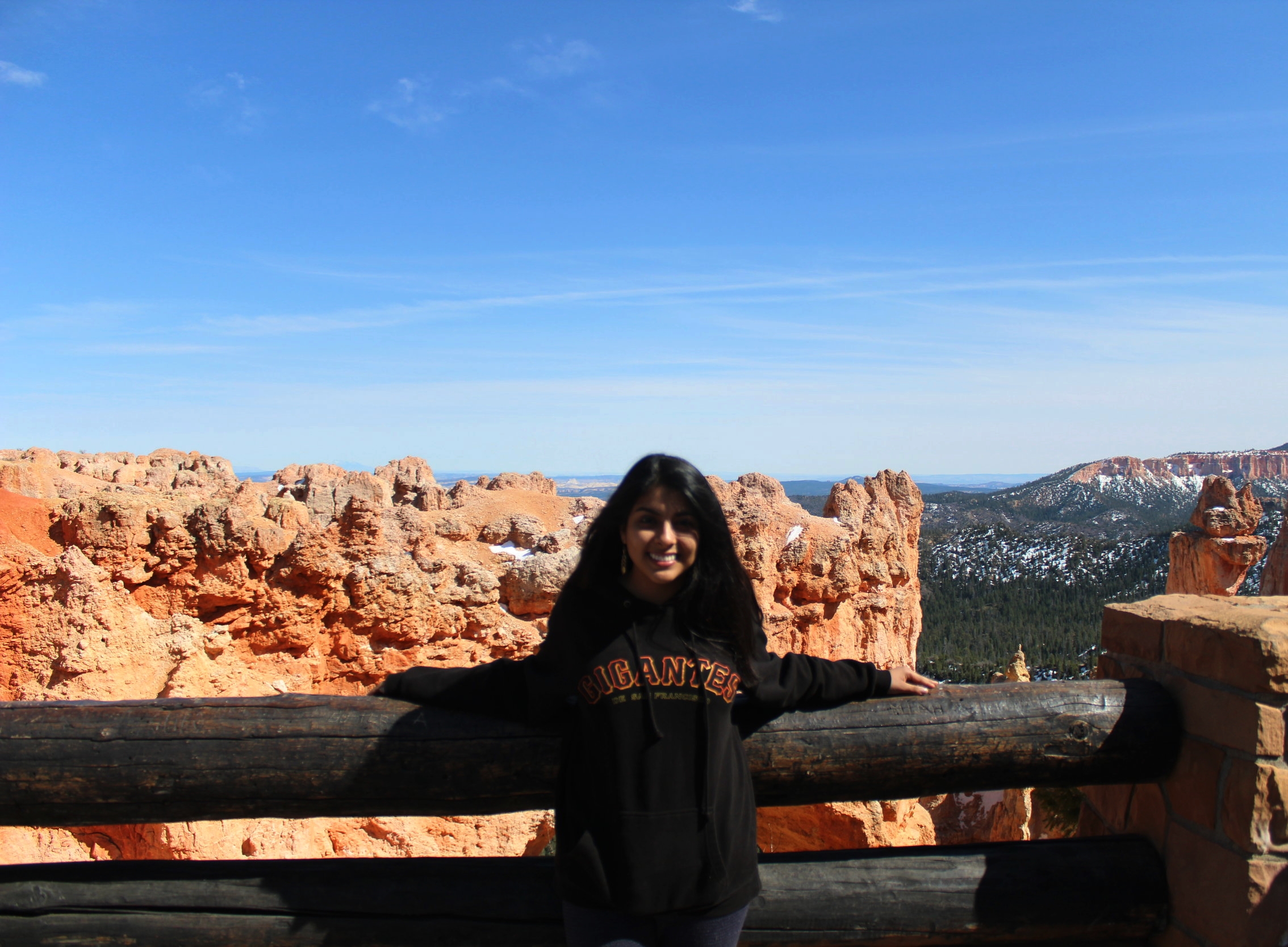 5.- Bryce Canyon
This place is amazing! We drove to different spots to take pictures, so it was hard to pick just a few for this post :) I was scared because I'm afraid of heights, but my family and I went on a little hike anyways. This place still has some snow, so bring snow shoes if you want to enjoy it 100%
6.- Places to eat
I know this picture is not related, but how cute is my husband? *insert heart eyes*
On another note.. we don't have many Peruvian restaurants where I live, so every time I go to Utah I take advantage of the different options they offer. Although Peruvian food is great, it's hard to tell which restaurants have the best food when you're a first timer. I'm going to tell you some places where they have the best of the best, according to my experience.
-Puro Perú in Sandy: I'm so sad we discovered this place the last day we were there! My aunt recommend this place to us because apparently they had the best "Ceviche" in Utah. I have to admit it's more expensive than other Peruvian restaurants, but it's worth it. They serve you a big portion that is enough for two people. Their sea food is fresh, delicious, and authentic. I ordered "Carapulcra," which is a plate that is hard to explain. The best way I can describe is that it's chopped potatos, with an spicy sauce, pork, and rice, with the "Salsa criolla," which is a sauce that Peruvians typically put on most of our meals. I'll list the plates my family ordered with some reviews below:
+Desayuno Lurín: The perfect Peruvian style breakfast. It comes with Chicharrón de chancho(fried pork), Peruvian tamales, salsa criolla, and bread (I wish they would serve it with French bread because that's the type of bread we usually eat for breakfast). I feel like I'm forgetting something... anyways, this breakfast is delicious. Although it's like $16.00, it's worth it!
+Tallarines verdes (green spaghetti): This is my husband's favorite. It's kinda like spaghetti with pesto sauce, but better. It comes with steak (yummy).
+Seco de carne: This is a popular dish from the North of Peru. From all the restaurants I've gone in Utah, "Puro Peru" is the place where they cook it perfectly. It reminded me of the cooking style from my grandma.
+Ceviche: Like I said in the beginning, my aunt recommended us this place because of their Ceviche, and she was right. It was delicious, fresh, and just like I like it!
+Lomo saltado: I think that most of Peruvian restaurants make this dish right, but what I liked about Puro Peru is that they serve you a lot of food. This is something that I personally like because I like to get what I pay for.
-Casa Perú in Salt Lake City: This restaurant was my number 1 until I discovered Puro Peru, but it's still one of my favorites because their food is delicious and affordable. I ordered "Casa Ceviche" (I think that was the name), which came with Tiradito, Ceviche, Chicharrón de Pescado, and Arroz con Mariscos. I really liked it, but I still prefer the Ceviche from Puro Peru. I also love their Pollo a la Brasa. It's the best I've tried here in the States, although I haven't tried the Pollo a la Brasa from Puro Peru yet.
-Golden Corral Buffet in St. George: This is my favorite American Restaurant now. I usually don't like American Buffets, but this one was amazing! I loved the steak and that I could get as much as I wanted! I also likes the deserts. Usually, when I go to a buffet, they only have Ice Cream and cookies, but this one had Cheesecakes, Brownies, Fresh bread, 8 Ice Cream flavors, Cotton Candy, etc. It had different prices. I believe it was like 10 dollars before lunch, and 14 after lunch time.
-Pisco in Cedar City: This was a popular restaurant, since it was full of people. The waitress told me that they opened in November, and I liked the decoration of the place. The food...not the best I've tried. They don't serve you big portions, which is something I have noticed in other Peruvian restaurants, so I wasn't completely disappointed by that. What turned me off was that the food was just not good. I tried the Pollo a la Brasa and it was eh. I think it's not awful,but it's not the best one neither.
Drinks you MUST try if you go to a Peruvian restaurant:
1. Chicha Morada.
2. Maracuyá juice.
3. Inca Kola.
4. Kola Inglesa.
5. Guaraná.
The Chicha Morada from Casa Peru, and the Maracuyá from Puro Peru are delicious. It seriously depends of your taste or the chef's taste. I've gone to many restaurants where I don't really like their juices, but if you buy Inca Kola, Kola Inglesa, and Guaraná, you will be safe, since they're Peruvian sodas.
STORY TIME
Like I mentioned on the title, Gavin and I almost died on the way back to Sacramento. The road from UT to Sacramento is usually from 8 to 10 hours, depending on if you make any stop, the speed, the weather, etc. Gavin drove 4 hours and I wanted to help him out, so I started driving. I drove for about 2 hours, and Gavin slept for a while. I started feeling tired, since I haven't driven so much before (I recently got my driver's licence), but I didn't think it was a big deal. Gavin woke up and we started talking. I don't know what happened. I don't remember being distracted, and I don't think I closed my eyes, but I started driving directly into the ditch. Gavin screamed and everything happened so quickly. I turned the wheel to the right and lost control of it. I froze and couldn't move. Because that road is usually lonely, there weren't any cars next to us (luckily). Gavin says I screamed and asked him to turn the wheel to the right. He did so and I pressed the break with all my strength. We fell to the right side of the road. Luckily it wasn't a ditch, it was just full of sand and rocks. I was terrified. I felt guilty and stupid. Gavin comforted me and said it was an accident. When I got out of the car, I was still shaking, thinking that I never thought it would happen to me. We were so close... but I'm grateful Gavin woke up three minutes before this happened. I know our Heavenly Father saved us. Our car didn't get much damage, and we were able to get home safe. I'm grateful my husband knew how to put back a piece that fell from the bottom of our car. Gavin says we now have a story to tell... I'm grateful we're here to tell it!
Anyways, I hope you're having a nice Spring Break with your loved ones. Don't take anything for granted.
Love, Alejandra.